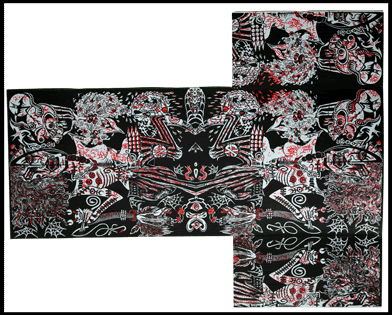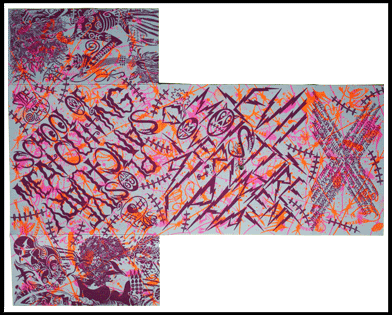 Artist:
Various Artists - Government Alpha, Evil Moisture
Title:
Split
Label:
Le Petit Mignon
Code#:
LPM02
Format:
solid pink 7" w/ colour labels, 45rpm, ltd. 300ex., hand-stamped and numbered, safety pinned silkscreened folding/cover
Retail Price in Eur:
10
Exclusively distributed by
Staalplaat
.
Purchase your copy
here!
Or buy both LPM01 (A.Chessex/A.Rivière Split 7") and LPM02 (Government Alpha/Evil Moisture Split 7") for 17eur instead of 20eur
here!
"Petrol drilling machine driver Yasutoshi Yoshida (aka Government Alpha) leaves his off-shore extraction platform on the Gabonese territory for 4'50min of furious steamroller for gap-toothed old ladies on the Bomb! side, wrecking on his way the last dwarf mongooses' community who survived the Bulgaro-Christian deforestation in 62 before Judas-Christ. Mr Clean's nephew Evil Moisture (aka Andy Bolus) fills up his bento box on the Skull side with decomposing Halal meat, contaminated blood dressing and varicose veins. Hand-stamped and numbered innersleeve, Safety pinned 5-panel silkscreened cover designed and masticated in South Tyrol by crippaXXXalmqvist (with li'l help of Anna Lilia Konishchev), printed at La Commissure in Paris. Mastering by Rashad Becker at Dubplates, Berlin."
Track List:
Bomb! side
1.
Government Alpha
- Plosive Sanctuary
(mp3 excerpt)
Skull! side
2.
Evil Moisture
- Untitled
(mp3 excerpt)
Links:
Government Alpha
Evil Moisture
La Commissure